Our Mission
Maramataka Māori guides whānau (family), Educators, Health Workers and Ethical Businesses on how to use Maramataka to increase productivity and balance in everyday life. Indigenous knowledge allows us to better understand our taiao (environment) and each other.

What does Maramataka mean?
Heeni Hoterene  - talking about Maramataka
Meet our Visionary - Heeni Hoterene
Living by the Indigenous knowledge of her tūpuna
Motatau on ancestral land
Ngāti Hine, Ngā Puhi, Ngāti Raukawa ki te tonga, Ngāi Tahu
Fluent in Te Reo Māori me ona Tikanga, Heeni acknowledges all of the old people that have taught her many life lessons. A natural lover of history, she enjoys translating traditional knowledge into a modern-day context to uplift and connect others.
She is an educator and facilitator of more than four thousand practitioners in maramataka planning with government, health, community & whānau sectors. Heeni has worked alongside organisations such as Toi Tangata and Sport Northland to name a few.
Creative Designer of tikanga and community empowerment projects.
Eco Builder of whareuku (rammed earth) community housing developer and organic gardener. Heeni is also an International slow food representative.
LEARN MORE
Daily Affirmations by the Moon
Everyday Heeni Hoterene shares her expertise, understanding, and knowledge of Maramataka with daily affirmations. Her presence online every morning is eagerly awaited by followers, fans, friends, and whānau on Facebook
FOLLOW AFFIRMATIONS
Acknowledging ngā tohunga o Te maramataka
We want to acknowledge a few amazing people that have supported us to share and develop maramataka knowledge.
Ihaka Poata

Ihaka Poata is our grandfather and a Tohunga of Nga Puhi. From Matangirau, his oral recordings quote his genealogy to Hina, the moon, we use his maramataka worldwide.

Te Kai Makiha

Te Kai Makiha a great tohunga and the type of man that could
talk to the birds and the birds would sing back. The privilege of living with him, proposing a question and receiving an answer of the highest regard, a humble influence and a man before his time.

Hoterene Boss Tipene

Hoterene Boss Tipene was a cultural
Advisor in health and practioner of customary knowledge. Famous for no muck around when it comes to tikanga leadership.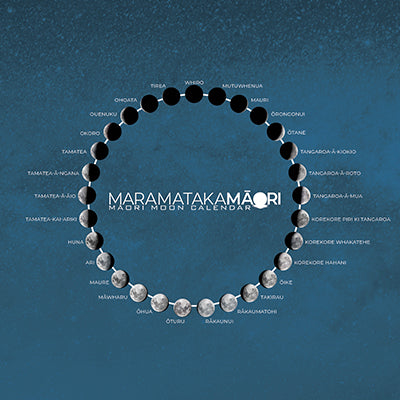 Our Maramataka from Ihaka Poata can be used across the world. The way we teach you makes it easy to understand. In the link below, Ihaka talks about our family's genealogy from Hina the moon. 
Listen to the follow recording from Ngā Taonga Sound & Vision.
Credits to: Waiata tangi: Takaputai e homai he aroha e. Kaikōrero: Ko Ihaka Poata. He taki whakapapa. E rua ngā mata o ngā toki.
LINK TO AUDIO